Weekly poll results: the OnePlus 10 Pro shows promise, but it needs glowing reviews
The OnePlus 10 Pro may not bring any jaw-dropping upgrades, but it is shaping up to be a solid improvement over the 9 Pro, judging by last week's poll. However, as the retail price of every OnePlus flagship crept up, fans became more discerning.
The majority of voters who are interested in the 10 Pro will be holding off until the reviews are out – and they better be good. A smaller yet still substantial portion of voters already like what they see and don't expect any surprises.
The most interesting part of those reviews will be how the Snapdragon 8 Gen 1 performs, but that is a concern for most 2022 Android flagships. The improvements to the second-gen Hasselblad camera are another major point of interest, especially since OnePlus still hasn't adopted a periscope lens and has dropped that large sensor in the ultrawide module (but has equipped a much wider lens).
Yet another big question that worries would-be buyers is what would happen to OxygenOS after its merger with ColorOS. After all, OxygenOS was one of the leading reasons to get a OnePlus.
Most fans will have plenty of time to ponder these questions as the OnePlus 10 Pro is only available in China for now (where it ships with ColorOS). The phone will likely go global in March, but we still haven't heard anything about the pricing officially or unofficially. And by that time there will have been one or two major flagship launches.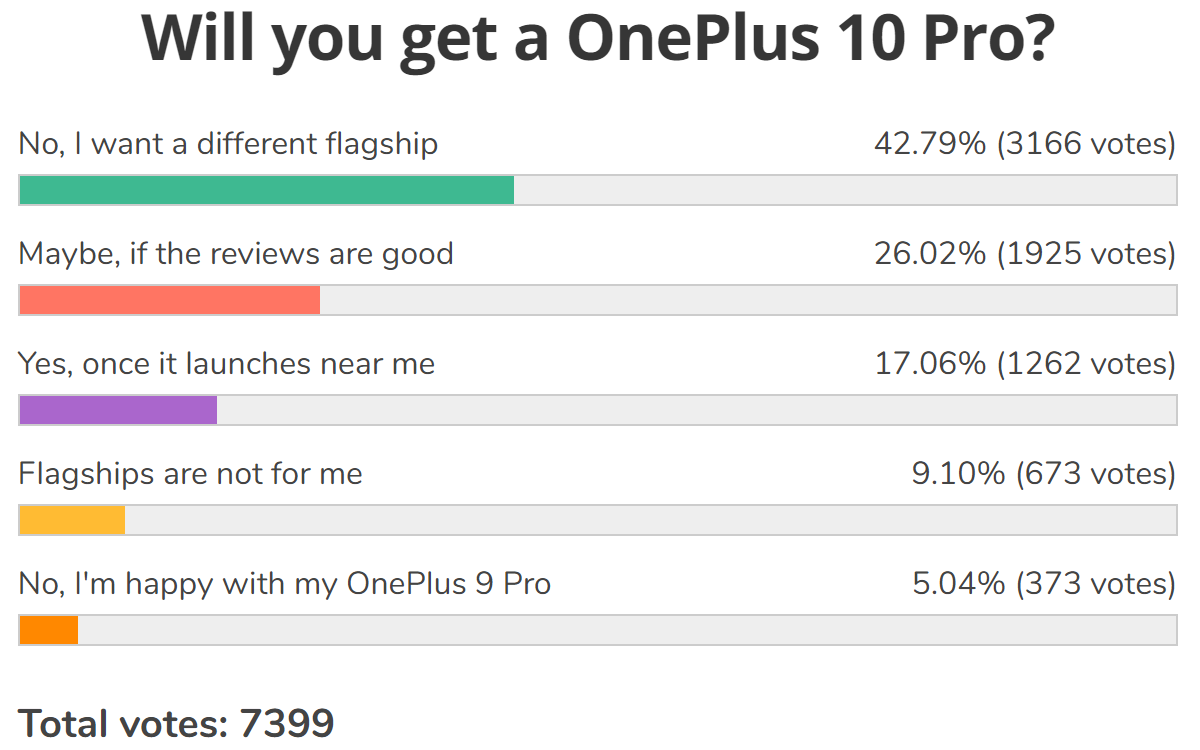 J
Hopefully the price rumors are true. With rumors of the s22 being even more than s21, this is looking like a better option. Coming from a op6t, it's time to find a upgrade.
?
Depends, if it remains using oxygen OS and the phone price is reasonable at launch, I might start to re-consider!
H
My excellent OnePlus 8 pro still is very good phone! No need to swap.
ADVERTISEMENTS