Week 33 in review: Xiaomi Mi 10 Ultra and Microsoft Surface Duo debut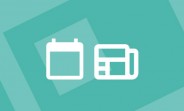 Xiaomi made by far the most headlines this week - the company celebrated its tenth anniversary in style introducing its first Ultra phone. The K30 Ultra is a powerful "flagship killer", bringing top notch specs at a mid-range price, while the Mi 10 Ultra is a properly exciting powerhouse with 120Hz screen, 120W charging and a periscope module that goes up to 120x zoom. Sadly, it was later confirmed that neither of the phones is coming out of China.
Microsoft had a big announcement of its own as the Surface Duo foldable phone finally got properly detailed and its pre-orders kicked off.
Realme introduced the C12 entrey level handset, while HMD got a healthy cash injection from big investors including Google in Qualcomm that should enable it to expand its operations.
In leakland the biggest story was the iPhone 12 lineup announcement and market release dates. They were delivered by the same insider that reveled when the iPhone SE 2020 is coming so chances of them being correct are high.
Check out the list of most read articles over the past week below to make sure you haven't missed anything important. See you in seven days!
?
Mi 10 Ultra is a beast. China is becoming Japan, not exporting their best to other countries but keeping it for their local market.