Sony Xperia 1 + WH-1000XM3 bundle expands to UK, the Netherlands and Sweden
The Sony Xperia 1 bundles are spreading – in several countries pre-ordering the flagship nets you Sony's best noise-canceling headphones, the WH-1000XM3, for free. Today, we've dug up more deals.
Express UK reports that Brits will be given a choice – the 1000XM3 headphones or a free PlayStation 4. Vodafone offers an Xperia 1, PlayStation 4 and Marvel's Spider-Man game for £49 upfront and £54 a month for 15GB of data. O2 and Carphone Warehouse will bundle the headphones instead.
Dutch store Belsimpel has a special deal too - for €950, it will bundle not only the headphones, but a fast charger as well (USB Power Delivery, worth €60). Note that the retail package of the Xperia 1 differs by country, most only get a regular charger.
Yesterday, we saw the headphone bundle in Finland, Denmark and Norway. Now Swedish carrier Tele2 has joined in, asking SEK 10,000 for the combo.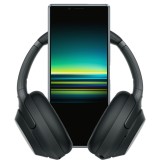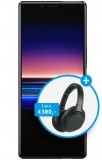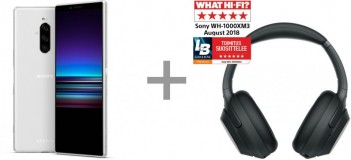 Sony Xperia 1 pre-orders get free Sony WH-1000XM3 noise-canceling headphones
In addition to Elisa, Finns can also check out DNA and Verkkokauppa for the headphone bundle. In Denmark, the deal is also available on Telenor, Elgiganten and Telia. Telia Norway offers it too.
We haven't seen the PlayStation 4 deal outside of the UK, however. Leave a comment if you spot it somewhere else.
By the way, British retailer Mobile Phones Direct offers the Xperia 10 Plus for £336 upfront and £19 a month (for 24 months), which it bundles with a PlayStation 4. The phone costs about £300 SIM-free, the PlayStation 4 appears to be the non-Pro model.
p
Take a look here .. they do https://www.belsimpel.nl/sony-xperia-1/zwart/aan­bieding?abonnement=kpn-150-minuten-sms-15gb-4g-2­-jaar&bundel%5B0%5D=kpn-toestel-abonnement-2­800-2-jaar
Y
WH-1000XM3 will be also packed with Xperia 1 when you buy it from FNAC stores.
O
Belsimpel in the Netherlands has no knowledge of this promotion. It isn't on their site, and when I asked customer service about it they said they had no idea it was happening. May want to double check your source.