The Skullcandy Sesh is yet another pair of wireless earphones for those on a budget. It has a truly wireless design that sits completely in your ears similar to the AirPods but unlike Apple's alternative, it costs just $60 and also has water and dust resistance.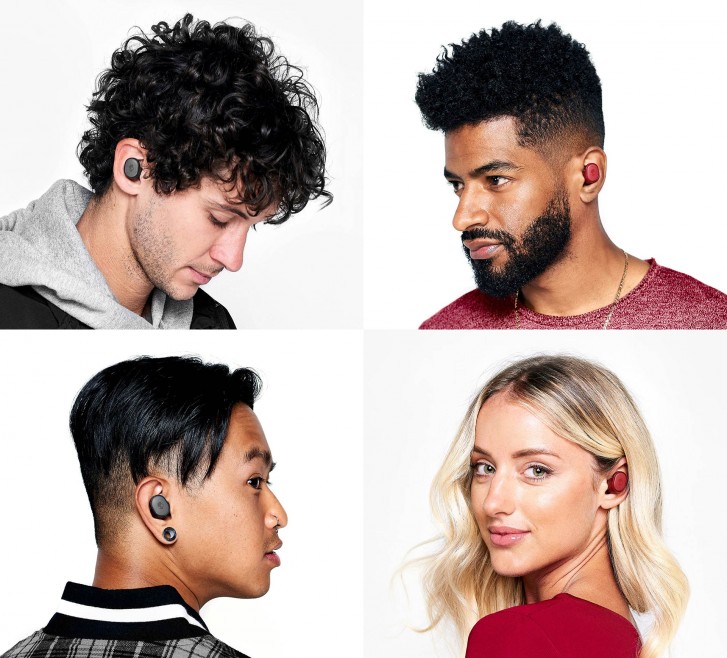 Like most truly wireless earbuds, the Skullcandy Sesh come with a carry case that is also their charger. The case has a horizontal, pill-shaped design, which can be opened with one hand if you hold it sideways. You do still need two hands to take the ear buds out and wear them and you shouldn't attempt doing that with one hand, considering how small and easy to lose these are.
The case is plasticky with a simple matte finish and a slightly loose lid, which is more or less what you'd expect at this price point. The lid also isn't active so the earphones don't turn on or anything when you open it. However, the lid doesn't open on its own no matter how much you shake the case, so that's good. I do wish the case was a bit smaller, though.
On the front of the case is a button that tells you the charge status using four LEDs next to it. They also blink while the case is charging. On the back is a microUSB connector for charging the case, which in turn charges the earbuds inside.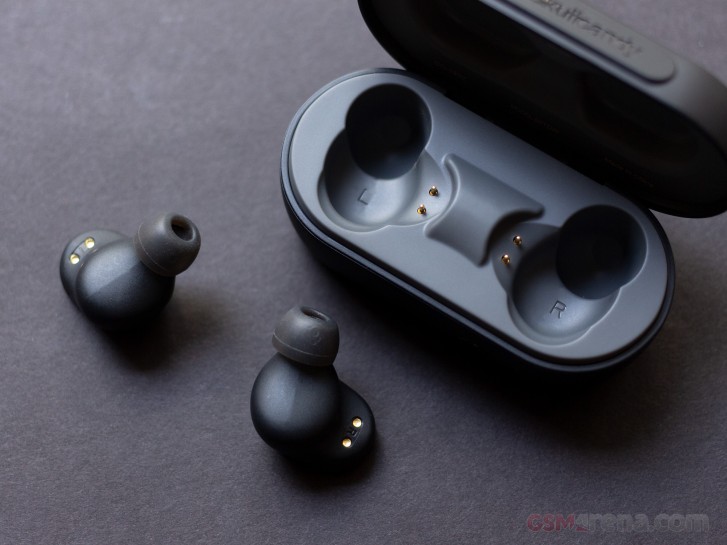 The earbuds sit fairly shallow in the case and are easy to remove and plug back in. They snap in magnetically and have two metal connectors each to charge. When placed back into the case, the light on each earbud turns red to indicate charging and green when it's fully charged.
The earbuds have an in-ear design as you may have noticed. The design is interesting because while the part that goes inside your ear is horizontally aligned, the outer portion of the earbud is vertically aligned. Other than looking good, it also allows you to grip the earbud firmly while sticking it in the ear.
Along with the aforementioned charging contacts and power LEDs, each earbud also has a physical button placed on the outer surface. As usual, the button requires a fair bit of pressure to activate, which pushes the earbud deeper into the ear, making it uncomfortable.
The method I prefer for such designs is to slide my index finger inside the ear and behind the outer body of the earbud and then press the button with the thumb, which causes the earbud to press into the index finger rather than into my ear.
If you stick to this, the external buttons are fairly usable for play/pause but the rest of the controls are too convoluted to use. Volume up/down requires a double click, voice assistant requires a triple click, and skipping track requires pressing and holding. None of these are intuitive or easy to execute when you're on the move or working out so you're better off just using the controls on your phone.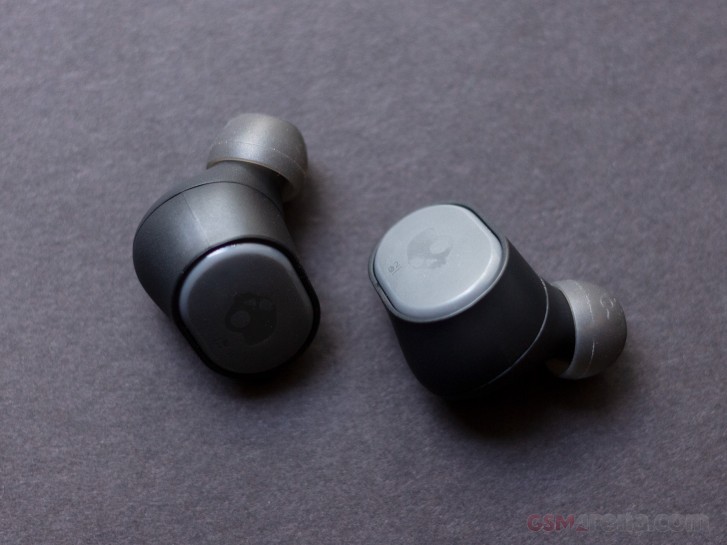 The Sesh are reasonably comfortable pair of earphones and they also sit very securely in your ear. The default ear tips worked perfectly fine for my ears but there are three pairs in total provided with them in different sizes.
Another good thing about the Sesh design is that it is sweat and dust resistant. They are IP55 certified, which means you can use them during your workout sessions or during a light drizzle and don't have to worry about damaging them.
The Skullcandy Sesh use Bluetooth 5.0 for pairing and support only the basic SBC audio codec for audio transfer. That is a bit disappointing but it is quite common among budget Bluetooth audio equipment as it cuts down on cost related to licensing proprietary codecs. In terms of audio quality, the Skullcandy Sesh sound pretty decent for the price. The sound is pretty bass-heavy, which is pretty much what one would expect from a Skullcandy branded product.
The Sesh have a very prominent mid-bass, which makes them sound very bassy most of the time. Normally, this isn't an issue as it adds some heft and punch to most tracks. However, on some tracks, especially electronic music, the mid-bass can become overbearing and you need to turn down the volume to make it more comfortable.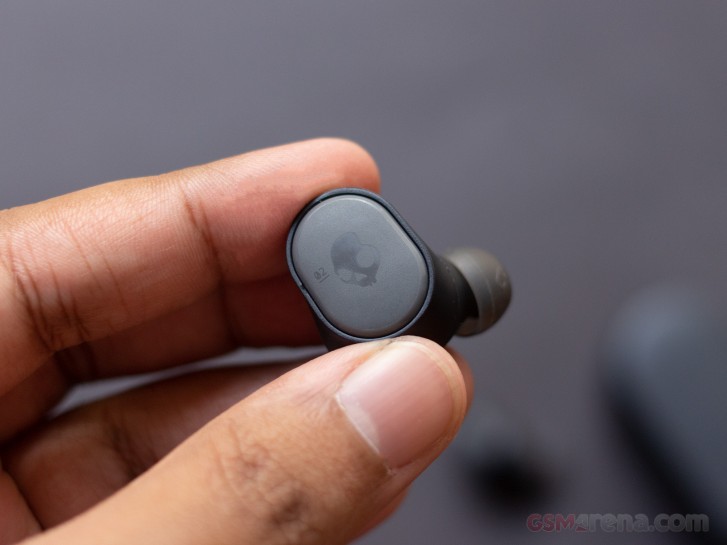 The mid-range performance is quite good. It's not the most detailed, but it's pleasantly portrayed without being dialed down aggressively or drowned out by the bass. Vocals in music sound good and even listening to podcasts was a good experience on these earphones.
The treble performance is lackluster. It's fairly rolled off at the higher end and there isn't enough detail and intensity to it. This results in a dark sound and you don't get the same sparkle or air at the higher end that you would with expensive pair of earphones. Having said that, if you don't like bright or shouty treble or listen to music that is inherently very brash or poorly recorded, then the mellow highs of the Sesh will be to your liking.
Apart from the frequency response, the Sesh have decent imaging performance hampered slightly by the soft high-end. The soundstage is fairly narrow due to the in-ear design.
They get reasonably loud and I didn't notice any distortion. However, the right speaker does produce a barely audible, high-pitched noise when nothing is playing. It goes away the minute something starts playing but comes back momentarily when you pause the music or turn down the volume all the way. I can't tell if that's an issue with these units or common to this model. It's not particularly annoying and you only really notice it in a quiet environment and some people may not notice it at all.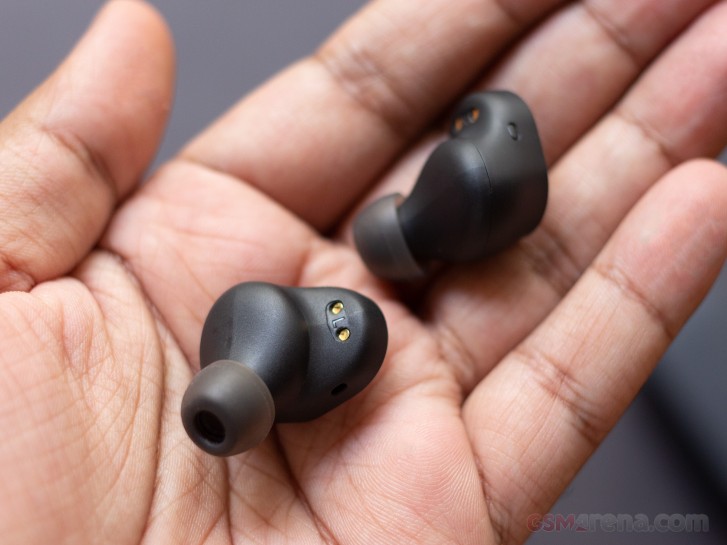 Bluetooth latency on the Sesh is quite reasonable. I tested these with the Google Pixel 3 XL and while the delay while watching videos was noticeable compared to wired headphones, the delay is extremely small and your brain automatically adjusts for it as you keep watching.
In terms of call quality, the Sesh are again reasonable if not spectacular. The microphone quality is okay, so you get about average audio quality for Bluetooth earphones but it's still far off compared to any wired headset or even using the phone's microphone. Unfortunately, this is still an issue with the Bluetooth codec and not necessarily an issue specific to the Sesh.
The Sesh aren't active noise cancelling earphones like the Sony WF-1000XM3 or the AirPods Pro. However, they still do a decent job of turning down background noise around you. Using them in public or in a flight wasn't such a bad experience as they tuned out most of the noise and didn't really make me miss dedicated noise cancelling headphones that much.
The final piece of the puzzle is the battery life. So far the Sesh have done reasonably well for themselves even if they aren't outstanding at anything in particular. Unfortunately, the battery life on these is quite poor. Skullcandy claims 3 hours of continuous and 10 hours in total when charged with the battery in the case. Neither figure is any good and it's hard to pick which one is worse. 3 hours of continuous use is rather anemic when you consider most truly wireless earphones last around 5 hours at least or even more. Then there is the 10 hours total time, which is equally disappointing. The case isn't exactly small and one would assume despite having roughly twice the volume of the AirPods case it would have at least similar battery life but the AirPods actually last for 24 hours in total.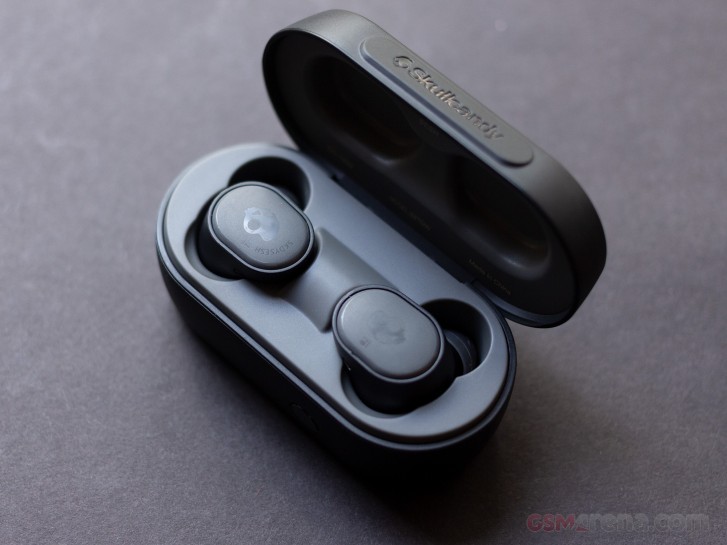 Overall, the Skullcandy Sesh are a decent pair of wireless earbuds for $60. They have decent sound quality, are comfortable and can be used for workouts with their sweat and dust resistant design. Unfortunately, the short battery life means they can't really be your one pair that you can use all the time.
These can be a good second pair of earphones that you want only for workouts. They don't fall out of your ears, are sweat proof and the battery should outlast most workout sessions. They are also good enough for use during short commutes or if you want something for when you step out briefly for walking the dog. But if you want something that you'd want to use on a long flight then I'd suggest you look elsewhere.
L
You don't say anything about the 'mono' mode? , is not important ? . What about the button? Physically? Touch ?. You have to be a total professional, not just half.
O
These earbuds are comfortable and have good noise-cancelling properties -- you can hear very little external sound when playing music at a comfortable volume. However, the battery life is anemic (< 3 hours of continuous listening on a full charge...
?
I have a pair and I would like to add that you cant pair the right earbud without pairing the left but you can pair the left without the right so if you loose the left your done.