OnePlus rolls out airport Charging Stations with nearby notifications for its users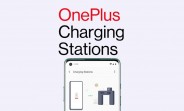 The concept behind the new OnePlus Charging Stations is pretty straight-forward – you find yourself at the airport in need of a quick top-up and your phone simply vibrates to guide you to a conveniently nearby charging station. The feature is initially launching in India and "feature" is actually an accurate way of describing it, since the Charging Stations in question will utilize a wireless beacon to notify nearby OnePlus devices.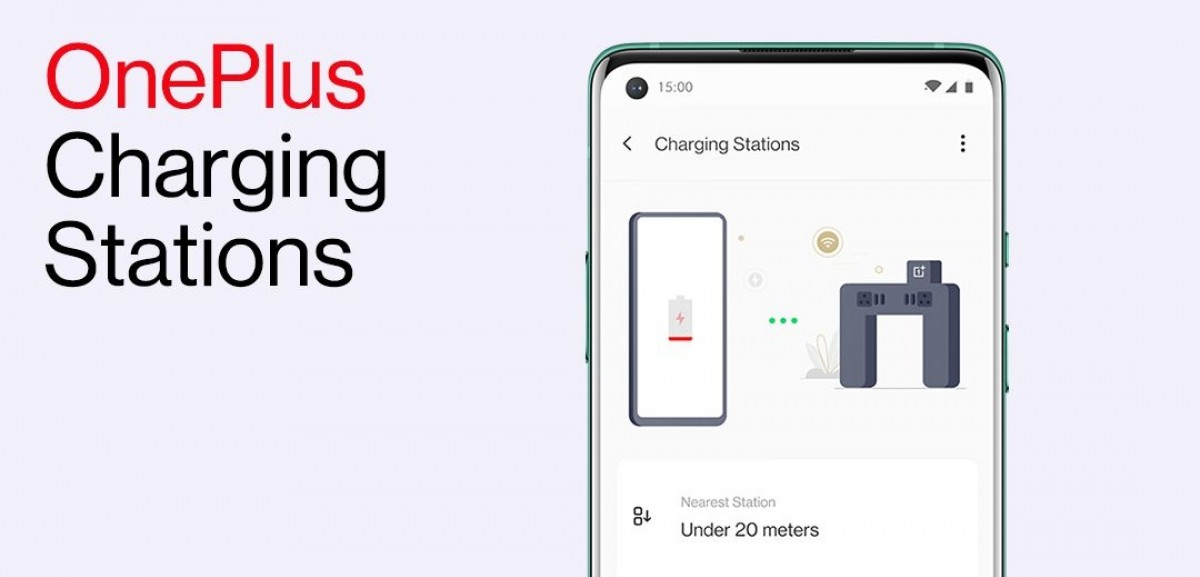 This requires software support on the user's device, as well and OnePlus is initially rolling it out to the OnePlus 8, OnePlus 7 and Nord series of devices, with OnePlus 6 series support on the way. When a supported phone detects a nearby beacon, it triggers a notification. It can be muted, if you are at the airport and not interested in charging. The notification is complete with directions to the station itself. These aren't anything too fancy, like indoor-navigation, but rather simple text cues and a rough distance estimate. While this might be a bit of a bummer for indoor-navigation enthusiast eager to experience things like the fancy UWB (Ultra-wideband) tech, it makes sense for OnePlus to go with a more-conventional, advertising-beacon style tech in order to support a large set of its existing users.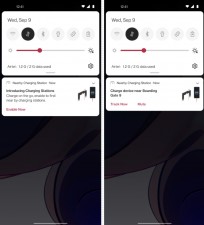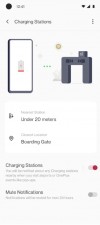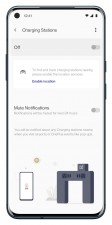 OnePlus Charging Station notification
For now, OnePlus Charging Stations is only a pilot test program in India. Currently stations are available at Bangalore airport and more will soon be launched at Delhi airport. The Charging Stations will be equipped with WARP Charge 30 USB ports, which is good news for OnePlus users in a hurry. However, from the sound of things, there won't be to actual cables to make use of, so you need to have your proprietary red cable on-hand. That is already a bit of a stretch. While a normal USB cable should also work for both OnePlus and non-OnePlus devices, for that matter, it is worth noting that WARP chargers are known to sometimes cause issues when used for conventional "USB-spec" charging. Some reports do claim that the OnePlus Charging Stations are also equipped with a regular power outlet, which is nice.
As for the elephant in the room, while this seems like a neat PR move, its utility is a bit limited even on the best of days and 2020 is pretty-much the polar-opposite. Still, we have to admire OnePlus' optimism that things will go back to normal sooner rather than later and eager OnePlus owners will start flooding airports.
H
Dude, if you are so paranoid, you shouldn't even be here writing this comment in the first place. Why are you so keen on smartphones when whatever the manufacturer is can track you with or without your consent?
A
Every every phone come with Google spyware so does it even matter everyone? If you wanna avoid it buy a Huawei! c:
M
Seriously? Your phone is trackable even with zero apps installed and location services turned off. And it's been tracked from the moment you put your SIM/eSIM card in it. This is nothing new and it won't change. Just accept it and m...