Nikkei Asian Review cites insiders who say that Google has started test production of a 5G-connected Pixel phone. This is a separate device from the Pixel 4 duo, which will only feature 4G connectivity – those are have already entered mass production and will be ready to ship soon after next week's unveiling.
But the Pixel 5G might not be unveiled next week or even this year. The sources say that Google could wait until Spring to unveil the Pixel 5G alongside the affordable Pixel 4a.
That would still put it ahead of Apple, who won't renew its premium lineup until September 2020. The only potential iPhone launch before that is of the rumored SE sequel and that certainly won't have 5G.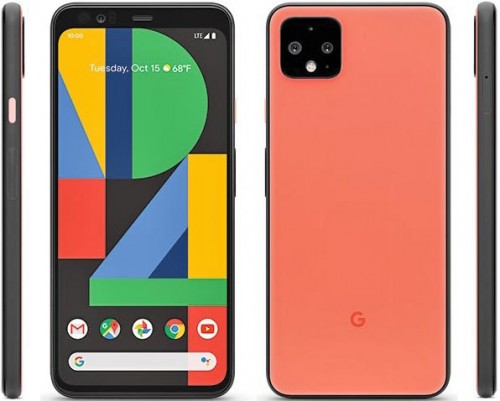 Anyway, the test production of the Pixel 5G is happening in China, but the units destined for the US market will be manufactured elsewhere to avoid the trade war – Vietnam is the most probable option.
Pixels are a bit player in the market with about a 0.5% share. However, this year Google is reportedly planning to double the 2018 shipments to 10 million.
Google Fi was supposed to launch its 5G service (on Sprint's network) earlier this year, but that hasn't happened yet. This may have been delayed due to the Sprint/T-Mobile merger. At any rate, we imagine Google Fi to go 5G by the time this new Pixel shows up on the market.
Most people want 5G coming earlier because they can effort 4G phone and cheaper internet packages.
F
micro sd curd capacity be nice or just bigger memory gosh I almost recall when laptops were not all that bigger in on board memory
M
5G is a gimmick - with limited range and availability it will hardly have any impact on how people use phones. 4G speeds are already more than a person using a phone needs.