August 3, 2021
whatsapp gets view once photos and videos
Today, WhatsApp is rolling out a new disappearing feature for photos and videos. Users can send 'View Once' photos and videos through the messaging app and the recipient will only be able to see it once.
The feature was actually being tested as early as late June.
For example, you might send a View Once photo of some new clothes you're trying on at a store, a quick reaction to a moment in time, or something sensitive like a Wi-Fi password.
The way it works feels a lot like it does on Instagram. The recipient needs to tap the "Photo" or "Video" button to see the image or video….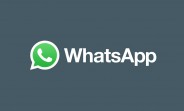 Link: https://www.gsmdb.com/gsmarena/whatsapp_gets_view_once_photos_and_videos-news-50371.php