May 3, 2021
google stadias head of product leaves the company
A report from The Information confirmed that John Justice, Google Stadia's Vice President and Head of Product, has left Google. 9to5Google received confirmation of Justice's departure through a statement from Google.
We can confirm John is no longer with Google and we wish him well on his next step.
John Justice oversaw the consumer experience for Stadia and has previously talked about the future of Google Stadia.
Following intense competition from Microsoft and Sony with the release of their most recent generation of video game consoles (and the establishment of other…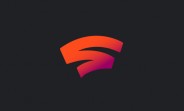 Link: https://www.gsmdb.com/gsmarena/google_stadias_head_of_product_leaves_the_company-news-48946.php