March 6, 2021
flashbacks the phones that revolutionized mobile cameras part 2
Last week we looked at revolutions in still photography in the world of mobile phones. This week we're switching our attention to moving pictures. We'll fast forward through the days of poor quality video and get straight to the good stuff.
The Nokia N93 from 2006 was the first to record DVD-quality video, that is 640x480px at 30 frames per second. A few other phones managed 480p video the year before, but only at 15 fps. When it comes to video quality resolution alone doesn't cut it.
Nokia N93
The first 720p videos were recorded by the aptly-named Samsung Omnia HD from 2009….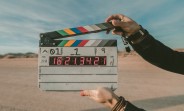 Link: https://www.gsmdb.com/gsmarena/flashbacks_the_phones_that_revolutionized_mobile_cameras_part_2-news-48073.php