March 24, 2020
google podcasts app now available on ios
Google has finally released its podcasts app on iOS. This is by far the most feature-rich the service has ever been and finally has a shot at being a usable podcasting app.
New Home tab
The new app features a new three tab UI. The first home tab features all your subscribed podcasts at the top and below is a list of all the episodes in reverse chronological order.
Search tab
The next tab is for search and here you can see all the podcasts sorted into various categories. The suggestions get recommended based on your listening habits.
Activity…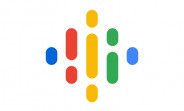 Link: https://www.gsmdb.com/gsmarena/google_podcasts_app_now_available_on_ios-news-42244.php