February 8, 2020
top 10 trending phones of week 6
It's the first full week of February and you can already feel the storm brewing up. In fact the first high-profile announcement came this week with the Poco X2 going official.
Unsurprisingly it also topped our trending chart – it was already first last week before we had the full picture and the promo campaign wasn't underway. It will be interesting to see if it manages to hold off the Galaxy S20 and Mi 10 lineups which are coming next week.
Anyway, the Samsung Galaxy A51 and Redmi Note 8 Pro retained their positions and are still second and third this week.
Behind them the Galaxy…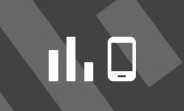 Link: https://www.gsmdb.com/gsmarena/top_10_trending_phones_of_week_6-news-41428.php