December 25, 2019
As the year winds down it's a great time to reflect on the top stories of the past 12 months. This is the second of four installments where we look at the stories that shaped this year. Here are the top stories of Q1 in case you missed those.
It's now time to look at the second quarter of 2019, which had a good amount of capable smartphones released and also a good amount of drama that is still not resolved.
The reasonably-priced flagship segment got a kick in Q2 with the release of the ubiquitous OnePlus 7 and 7 Pro and the Redmi K20 and K20 Pro from Xiaomi.
OnePlus was first…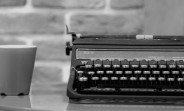 Link: https://www.gsmdb.com/gsmarena/top_stories_of_2019_q2-news-40497.php