December 24, 2019
As the year winds down it's a great time to reflect on the top stories of the past 12 months. This is the first of four installments where we look at the stories that shaped this year.
The first quarter of the year is a very important one. It hosts the Mobile World Congress in Barcelona, where we usually see a lot of the flagship phones that will shape the mobile landscape until the summer.
But this year we got more than the usual square slabs of premium tech. MWC gave us our much-anticipated glimpse of the first foldable phones!
Samsung and Huawei showed off, initially at a…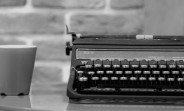 Link: https://www.gsmdb.com/gsmarena/top_stories_of_2019_q1-news-40389.php