November 19, 2019
google pay expands availability in 17 countries
The Google Pay availability has expanded to in 17 countries. A total of 62 banks across the globe now support the cashless payment platform, including countries in Europe, Asia, and Latin America.
Australia
86 400
Canada
Peoples Trust Company
Chile
BCI
Czech Republic
Air Bank a.s.
UniCredit Bank Czech Republic and Slovakia, a.s.
Denmark
BankNordik
BankNordik (Faroe Islands)
Basisbank
Betri Bank (Faroe Islands)
Borbjerg Sparekasse
Broager Sparekasse
Dragsholm Sparekasse
Dronninglund Sparekasse
Fanoe…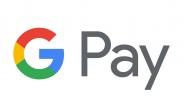 Link: https://www.gsmdb.com/gsmarena/google_pay_expands_availability_in_17_countries-news-40184.php