October 22, 2019
xiaomi debuts at 7 in fortunes future 50 a list of companies with the best longterm growth potentia
Fortune has published the third edition of its Future 50 list, which features smartphone maker Xiaomi at #7. This list is a partnership between Fortune and management consulting firm BCG and highlights the companies with the strongest long-term growth potential.
Xiaomi debuts at #7 in Fortune's Future 50 list
Xiaomi's first phone came out in 2011. Since then the company has grown considerably. According to Fortune's numbers, it has nearly 17,000 employees and over the last 12 months it saw a revenue of $27.9 billion and a profit of $1.6 billion.
While close to half of the…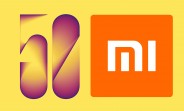 Link: https://www.gsmdb.com/gsmarena/xiaomi_debuts_at_7_in_fortunes_future_50__a_list_of_companies_with_the_best_longterm_growth_potentia-news-39778.php