June 24, 2019
oppos underscreen camera to have trouble with image quality
Oppo is expected to introduce its under-screen camera solution tomorrow at MWC Shanghai. According to earlier teasers, the shooter is hidden behind a screen when off, omitting the need for notches or moving mechanisms.
However, less than 24 hours before the launch, the company Vice President Brian Shen said expectations about image quality should not be high – the new technology is still in development.
For those seeking the perfect, notchless smartphone screen experience – prepare to be amazed. 📲You are taking a very first look at our under-display selfie camera technology….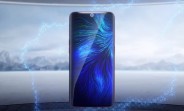 Link: https://www.gsmdb.com/gsmarena/oppos_underscreen_camera_to_have_trouble_with_image_quality-news-37766.php