May 5, 2019
top 10 trending phones of week 18
The past seven days were lacking any major smartphone announcements, but rumors still shook up the trending chart. The OnePlus 7 Pro is arriving on May 14 and it gained so much traction, it reached the second spot already.
The Samsung Galaxy A50 retained its lead for yet another week, but once the flagship goes official it will surely have to concede it.
The third place is for the Galaxy A70, as the top half is completed by the Huawei P30 Pro and Redmi Note 7.
The Huawei P30 Lite kept its sixth place from the previous week, just edging out the Pixel 3a XL that is scheduled to launch…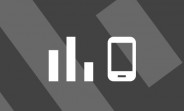 Link: https://www.gsmdb.com/gsmarena/top_10_trending_phones_of_week_18-news-36884.php