March 31, 2019
new oppo reno teasers are artwork with hidden clues about the phone
The Oppo Reno marketing campaign will target young creative users, so the company collaborated with a number of illustrators to create teaser images.
Note that these aren't just pictures, they contain subtle hints about the feature of the Reno. You can try and puzzle out what the clues mean or you can read the info from TENAA.
Anyway, here's an image from Brett Ryder from Norfolk, UK. He's worked with Coca-Cola and Penguin Books before and is currently working with the Glastonbury Festival.
Oppo Reno teaser image by Brett Ryder
Next up is George Wylesol from Philadelphia, USA….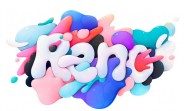 Link: https://www.gsmdb.com/gsmarena/new_oppo_reno_teasers_are_artwork_with_hidden_clues_about_the_phone-news-36316.php