March 17, 2019
samsung galaxy aseries event scheduled for april 10
Samsung's A-series lineup will get reinforcements next month as the company set the date for its next event. April 10 should see the official arrival of the Galaxy A90 and two more phones. The Galaxy A20 and Galaxy A40 are frequenting the rumor mill, so it might be them.
Enter the era of live. April 10, 2019 – Live on https://t.co/kDIR3TcbZ5 #SamsungEvent pic.twitter.com/EqN8wF04Wd— Samsung Mobile (@SamsungMobile) March 18, 2019
In the official announcement, Samsung hints at the possibility of true all screen phones with three silhouettes of a border-less displays.
The…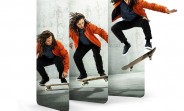 Link: https://www.gsmdb.com/gsmarena/samsung_galaxy_aseries_event_scheduled_for_april_10-news-36071.php